Equipment for Making Cosmetics
Home >> Equipment for Making Cosmetics
Common Types of
Equipment

for Making Cosmetics
Are You Looking for A Reliable Supplier of Mixers?
Feel free to write us about product queries or ask for support anytime, we'd love to help. Didn't find the right product
or want any recommendations? Contact us today!
Benefits of Using Ginhong
Mixing Machines for Cosmetics Personal Care Products

&Manufacturing
Why Industrial
Mixers and Blenders or Cosmetics & Personal Care Products

Manufacturing
Stable emulsions
Industrial emulsifying mixers make use of their powerful blades to properly produce fine droplets of the cosmetic ingredients, resulting in a stable and consistent emulsion. Such yield is necessary to ensure that the cosmetic products would be stable even after a few years in storage.
Solid dispersions
Cosmetic manufacturers often disperse powders and other solid ingredients into molten wax or other kinds of liquids, achieving the right mix needed to produce a specific personal care product. Industrial machines like high-shear mixers can effectively break down, wet out, and disperse such solids into the mixture.
High-throughput mixing
When it comes to cosmetics production, being able to process large batches is key to ensuring enough supply on the market. Powerful mixing machines can provide factories with faster ingredient processing with high-throughput mixing, which effectively reduces manufacturing waste.
Agglomerate prevention
Agglomerates can easily form when mixing ingredients with shearing that is not powerful enough. These masses can be difficult to disperse, resulting in a wasted yield. Industrial high-shear mixers can avoid forming agglomerates and similar issues, making production faster and ensuring quality results.
Types of Ingredients
Our Equipment for Making Cosmetics

Can Mix

Solids
Various solids, such as powders, granules, and many other examples, may be used in producing cosmetics and personal care products. Our equipment for making cosmetics can thoroughly disperse them into your liquids.
Powders
Our cosmetic mixing machines' planetary motion and powerful shearing create face powders by thoroughly blending talc, zinc oxide, titanium dioxide, magnesium carbonate, and similar ingredients alongside water and silicone.
Liquids
Cosmetics come in many forms, and some common ingredients they use include water, oil, fragrances, moisturizers, preservatives, and more. Have them blended thoroughly with our powerful mixing machines.
Viscous pastes
Manufacturing toothpaste, lotions, and creams require the usage of various materials with different viscosities. Our high-shear mixers and other machines can blend thickeners, emulsifiers, waxes, and others, achieving a highly homogeneous mixture.
Benefits of Using Ginhong
Personal Care Products

Manufacturing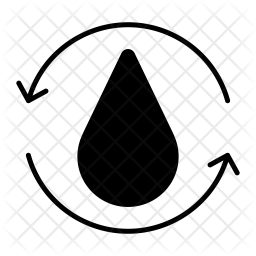 Minimized aeration
Our mixing machines produced at Ginhong feature high-shear and multi-shaft configurations, directly reducing excessive aeration and foaming. Achieve high-quality cosmetic products by getting rid of oxidation, discoloration, and similar issues with minimized aeration.
Void-elimination
Once formed, voids and fish eyes are hard to eliminate from a mixture, which may result in unwanted grainy texture, uneven viscosity, and particulate matter that can't be dispersed thoroughly. Ensure consistent and void-free solutions with our Ginhong mixers.
Time-saving
By producing excellent yield, every unit of time can be maximized in producing cosmetics. Our mixers can help achieve that, aside from having powerful systems that translate to high-throughput processing.
Equipment for making cosmetics quality
Ginhong mixers are created with the help of years of rigorous research and development. From powerful shearing to unimpeded processing, manufacturers can use our mixing machines to easily create cosmetics and personal care products with no issues.
Have Any Questions?
Send us a message if you have any questions or request a quote. Our experts will give you a reply within 24 hours and help you select the right machine you want.
Support 24/7
Responsive