Food Processing Mixers
Home >> Food Processing Mixers
Common Types of
Food Processing

Mixers
Are You Looking for A Reliable Supplier of Mixers?
Feel free to write us about product queries or ask for support anytime, we'd love to help. Didn't find the right product
or want any recommendations? Contact us today!
Industries That
Need Mixing

Machines
Why Industrial
Mixers and Blenders for Food

Processing
Larger batches
Industrial food processing mixers come in various forms, such as an inline and batch mixer. While their forms may be different, industrial mixing machines usually have large mixing tank capacities, allowing manufacturers to process their products in bigger quantities, maximizing their production time.
Stable emulsions
Mayonnaise and similar products made by mixing immiscible liquids need to be emulsified, and industrial emulsifying mixers are the best options for such a requirement. By distributing the ingredients into fine droplets, food factories can achieve stable emulsions and consistent formulations for their products.
Consistent production
Having consistent batch-to-batch yield is necessary for quality assurance, and industrial mixing machines are known to provide such consistency. By completely homogenizing, dispersing, and mixing the ingredients, producers can create their products with minimal to no differences in terms of taste, texture, and other aspects.
Avoiding lump formation
Lumps, or agglomerates, can easily form when using inefficient mixers, and these defects are hard to eliminate from the mixture once formed. Such agglomerates affect the consistency and texture of various products, making one batch a waste. Powerful high-shear mixers can prevent them from occurring.
Types of Ingredients
Our Food Processing Mixers

Can Blend

Solids
Our mixing machines at Ginhong can disperse various sugars, salts, flavors, powders, granules, and many other kinds of solid ingredients into liquid components, making them into a thoroughly homogenized mixture.
Powders
From baking ingredients to spices, our food processing mixers can provide excellent processing, combining nutritive ingredients, additives, flavors, and other dry components to the products completely.
Liquids
Food products mostly contain water, oils, dairy, vitamins, minerals, and other liquid ingredients. Ginhong industrial mixers can mix these liquids into a highly-consistent blend, ensuring that every part of the yield is the same.
Viscous pastes
Viscous pastes can be hard to blend, especially when using a conventional mixing machine. Our robust planetary and other mixers can move these viscous pastes formed with thickeners, emulsifiers, oils, etc., without hassle with powerful agitation, rotation, and other actions.
Benefits of Using Ginhong
Mixing Machines for Food

Manufacturing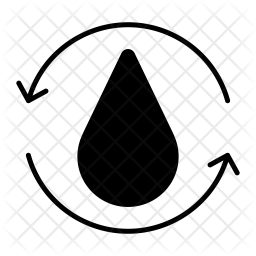 Minimized aeration
Our Ginhong mixing machines feature vacuum systems and high-shear blades, which eliminate most air inside the mixing tank. With the blades moving at high speeds, foaming and aeration can be minimized.
Void-elimination
Grainy texture, unwanted lumps, inconsistent mix, and non-uniform viscosities are some effects of the presence of voids and fish eyes in a mixture. Prevent such issues from happening by achieving void-free yield with our mixers at Ginhong.
Time-saving
Featuring huge mixing capacities, our Ginhong mixers can help save time by producing larger batches. That aside, our machines can provide high-quality yield with powerful homogenization and stable emulsification, turning every minute into valuable yield.
Food processing equipment quality
As the best manufacturer of industrial-grade mixers and blenders in China, we put devoted effort into ensuring the functionality and quality of our products. Get top-quality and efficient food processing equipment from Ginhong today.
Have Any Questions?
Send us a message if you have any questions or request a quote. Our experts will give you a reply within 24 hours and help you select the right machine you want.
Support 24/7
Responsive