Pharmaceutical Processing Equipment
Common Types of
Pharmaceutical Processing

Equipment
Are You Looking for A Reliable Supplier of Mixers?
Feel free to write us about product queries or ask for support anytime, we'd love to help. Didn't find the right product
or want any recommendations? Contact us today!
Industries That
Need Mixing

Machines
Why Industrial
Mixers and Blenders for Pharmaceuticals & Medical Supplies

Manufacturing
Balanced emulsions
Medicine formulas often include unblendable substances, such as water and oil, posing a challenge in creating a homogeneous and stable mixture. Industrial pharmaceutical mixers feature high-shear configurations, which can disperse liquids into fine droplets, capable of conjuring a stable emulsion. 
Large batch production
Mixers intended for industrial use come with huge processing capacities, allowing factories to manufacture their products in larger batches. This allows them to meet market demands and can also save time and money. Other mixers can also be configured inline, giving manufacturers ease in continuous production.
Homogenization
The pharmaceutical industry has rigid standards when it comes to the homogenization of ingredients as they deal with healthcare. While conventional mixing equipment may be able to mix the ingredients, industrial homogenizers and planetary mixers can do a more excellent job in achieving the homogeneity that manufacturing companies need.
Hygiene
Hygiene and sanitation are some of the strictest requirements in the pharmaceutical domain. Industrial mixing machines are configured to be easy to clean, with polished vessel walls and scrapers made of non-stick material. They also feature advanced vacuum drying systems that may prevent oxidation and similar reactions that might affect the materials.
Types of Ingredients
Pharmaceutical Processing Equipment

Can Mix

Solids
Our blenders at Ginhong can process various solid components, such as active medicinal ingredients, granules, and many other kinds of ingredients, dispersing them into other liquid materials.
Powders
From pill powders to other kinds of finely divided drugs, manufacturers can have ease in production with our mixers at Ginhong. Our high-shear mixers are a perfect fit for dispersing such powdered ingredients into other substances.
Liquids
Whether to make emulsions from water, oil, and other immiscible liquids, our Ginhong mixers are up for the task. Process syrups, additives, active ingredients, and more with our mixing machines.
Viscous pastes
Ginhong mixing equipment caters to materials of varying viscosities, such as thickeners, emulsifiers, waxy ingredients, and other kinds of ingredients, needed to produce medicated ointments and creams.
Benefits of Using Ginhong
Mixing Machines for Pharmaceuticals & Medical

Supplies Manufacturing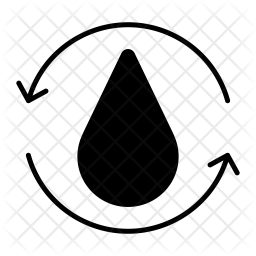 Minimized aeration
With the system of Ginhong mixers featuring a vacuum, air can be reduced and eliminated. This prevents excessive foaming and aeration, which may cause blade damage, oxidation, and many other unwanted results.
Void-elimination
Voids, fish eyes, and similar problems can be eliminated with our high-performing mixing equipment at Ginhong which comes with high-speed blades and powerful shearing specifications.
Time-saving
Ginhong mixers can be assembled inline and in batch configurations, allowing manufacturers to easily integrate them into their systems. Aside from faster processing, the huge mixing capacities of our machines also leads to a higher time-yield ratio.
Equipment for making cosmetics quality
Ginhong is a leading manufacturer of industrial mixers and blenders all over the world. We make every unit of pharmaceutical mixing equipment with absolute precision, tested against rigorous standards by our experts. Get top-grade industrial pharmaceutical mixers from us today.
Vacuum Emulsifier Homogenizer mixers are widely used to make cream, ointment, lotion, and emulsion in cosmetic, pharmaceutical, food and chemical industries. 
Cosmetic
Pharmaceuticals
Chemical
Food & Beverage
Have Any Questions?
Send us a message if you have any questions or request a quote. Our experts will give you a reply within 24 hours and help you select the right machine you want.
Support 24/7
Responsive